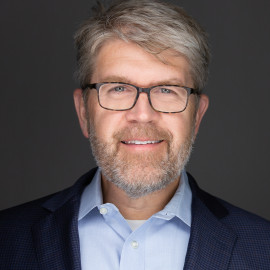 Lance Woodbury, a partner at Pinion (formerly K∙Coe Isom), a food and agricultural consulting firm, provides facilitation and mediation services to family-owned enterprises working through communication and conflict, succession and strategic planning, family giving, estate planning, and governance.
Lance also facilitates several farm and ranch peer groups, helping business owners and key staff learn from one another and build strong networks. He co-founded The Progress Coach program to provide executive-level education as participants navigate the ownership, management and relational systems in a family business.
Lance writes about family business issues for DTN/The Progressive Farmer, The Dispatch and Substack newsletters. He has authored two books on family business, The Enduring Legacy: Essential Family Business Values and Family Business: Genesis 37-50 and the Family of Joseph. He teaches Family Business Management at The Executive Program for Agriculture Producers (TEPAP) at Texas A&M University, and has served on the board of the Kansas Agriculture and Rural Leadership (KARL) program. He holds Fellow status with the Family Firm Institute and is a certified Kolbe consultant.
---